Waiver Wire Week 13
Gus Edwards, RB, Baltimore Ravens — If Edwards, who now seems the Ravens clear #1 RB, still happens to be available in your league, jump on him at all costs. While he may not be the quickest running back, he has seemingly earned the trust of the coaches and should have already been added heading into last week. At only 53.7% Ownership in ESPN leagues, there's a chance Edwards is still available in some leagues.
Cameron Brate, TE, Tampa Bay Buccaneers — Brate has also already been a hot Waiver Wire add, as his ownership in ESPN leagues has jumped over 40% recently. With the injury to OJ Howard, Brate is well positioned to be a premiere Red Zone target. And while the Bucs may not have the most consistent offensive attack, their defensive performances to date suggest that the Bucs may continue to be positioned to score those Touchdowns that matter moreso to the Fantasy owner.
Jalen Richard, RB, Oakland Raiders — No, Richard did not have a good fantasy game this past Sunday. He may have even cost owners quite a bit. But while I wouldn't want to play Richard in my fantasy league this week unless I was desperate, Richard still did record a fairly high (45%) Snap% which suggests that perhaps his lack of usage was a bit of a fluke. Or perhaps the Ravens defense spooked Gruden/the Offense into calling in Richard as an extra blocker on a fair number of his snaps. With his snap usage still being what it is and his usage in the passing game prior to this past Weekend, I believe Richard can still be an underrated PPR player for the rest of the season.
Taylor Gabriel & Anthony Miller, WR, Chicago Bears — The main question in my mind with these two and the reason they're listed together are the same: can these two co-exist without being detrimental to the other's fantasy numbers. Each Bears WR (Miller, Gabriel, Robinson) has been injured and has seemingly been the statistical beneficiary of another's injury in one game or another. Right now I feel good about rostering both but I don't feel good about starting either, as each represents a potentially dissatisfying floor but also an intriguing ceiling.
Josh Reynolds, WR, Los Angeles Rams — No, it isn't set in stone yet that we can hope for production from Reynolds that is anything similar to what we saw from Cooper Kupp. But there is a chance. And after one really strong game in the absence of Kupp, it is an avenue worth exploring. A lot of potentially impactful Waiver WireWRs have been  disappointing. But Reynolds has the high-powered offense and opportunity to live up to expectations.
Christian Kirk, WR, Arizona Cardinals — I've referred to him plenty of times as an underrated WR. Last week wasn't quite the shining achievement for Kirk or the Cardinals offense, as they got absolutely ran over by the Chargers, but Kirk was heavily involved early on in the game before it became a useless blowout. I still believe Kirk can put up a near WR3 finish by the end of the year, which puts him as a relevant add in Deeper leagues.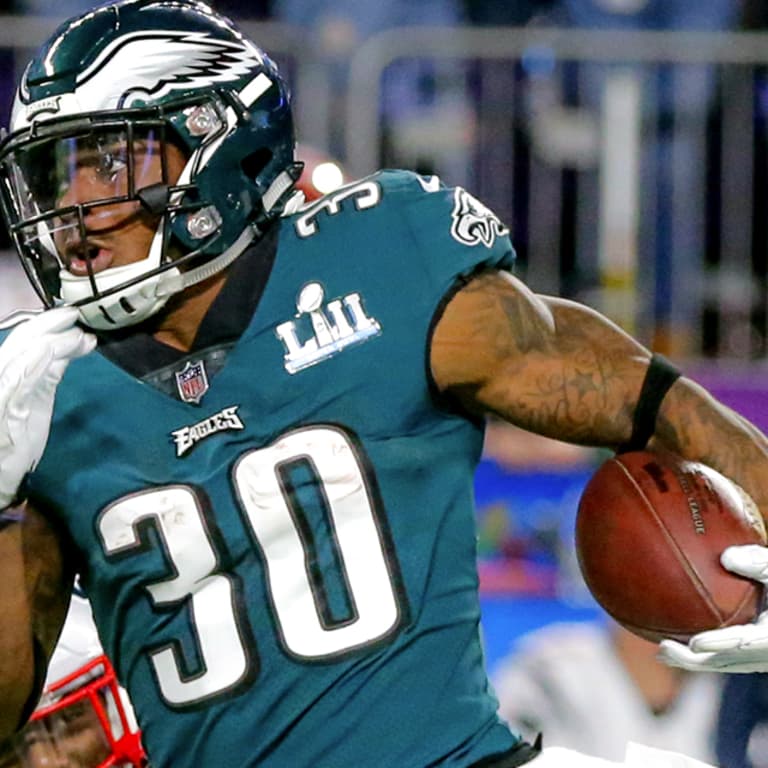 Corey Clement, RB, Philadelphia Eagles — I haven't been a big supporter of Josh Adams so far this season. While I like his speed–particularly for his size–I found when watching him at Notre Dame that he didn't translate his size well into missed contact. I've found that to be true so far in his NFL career, and I believe that Clement's explosive plays this past Sunday show why he may be the back worth owning down the stretch. I wouldn't do anything crazy, but while Adams stock climbs and Clement's stock falls, I may take a shot on the player who, at least before last weekend, was becoming increasingly cheaper.
Elijah McGuire, RB, New York Jets — Has it been good so far for McGuire supporters? No. Have I been encouraged by the usage? No. But this one is still simple and speaks to many of the same elements of the Clement argument: maybe McGuire doesn't turn it around, but right now his stock is continuing to drop. He's becoming more available, and while that may be for good reason right now, McGuire to me still represents a RB who could see a sudden jump in touches as we move further into the season.
Antonio Callaway, WR, Cleveland Browns — Callaway hasn't given fantasy owners much to celebrate to date, but the rookie WR possesses a valuable explosiveness that could equate to "boom" fantasy numbers in the right situation. 4/62/1 alone may not mean much, but if it is further evidence of a growing rapport with QB Baker Mayfield, Callaway could have a strong finish. For now, Callaway still has one of the lower Catch Rates on his targets in the NFL.
Priority List
Gus Edwards | Prioritize If: This one is EASY. Gus is getting all the snaps, all the carries, and needs to be added at highest priority.
Josh Reynolds | Prioritize If: I like looking for Ceiling and Floor. I think Reynolds has both.
Anthony Miller | Prioritize If: A bit of a risk, but with upside.
Christian Kirk | Prioritize If: Unlike Reynolds, unsure of the Ceiling. But the Floor has become somewhat reliable.
Corey Clement | Prioritize If: Explosive Player. Can afford waiting out the situation.
Taylor Gabriel | Prioritize If: Solid WR with chance at big game, but questionable role if all three healthy.
Elijah McGuire | Prioritize If: Still believe in talent. Can role expand in time?
Jalen Richard | Prioritize If: Valuable role, but on bad team that may make it irrelevant.
Antonio Callaway | Prioritize If: Terrible Catch Rate, but if you can afford it he's got enough opportunity to stay interesting.
Major League Fantasy Baseball Show Episode #167, 6/23/2019 Host Brian Roach, Jr., Co-Host Cole Freel, Guest Kevin Bzdek
Subscribe on iTunes
Major League Fantasy Baseball Show Episode #169, 8/4/2019 Host Cole Freel, Guest Joe Iannone